This weekend, I will be  traveling to NYC for MoCCA Fest.  I'll be armed with copies of the "Breathers" graphic novel, as well as a bunch of art prints and original drawings which I will be more than happy to sell to you. So, if you're there, make sure to stop by my table and say "hey."
Here's where I'll be: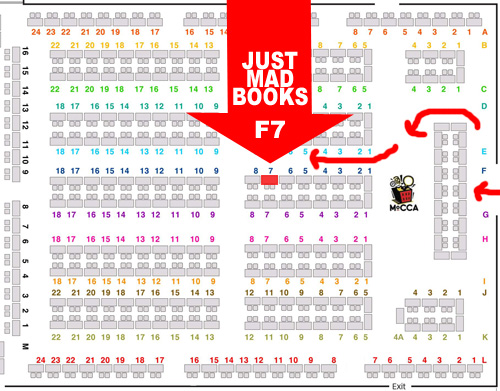 I'm looking forward to a fun, yet busy weekend in the Big Apple.  I plan on eating a lotta pizza pie!