Although I plan on "officially" debuting the BREATHERS GRAPHIC NOVEL in New York next week, I wanted to make the book available for you to buy online now.  I mean, why wait around, right?
So, you can order a copy of the new book here or through my ETSY SHOP.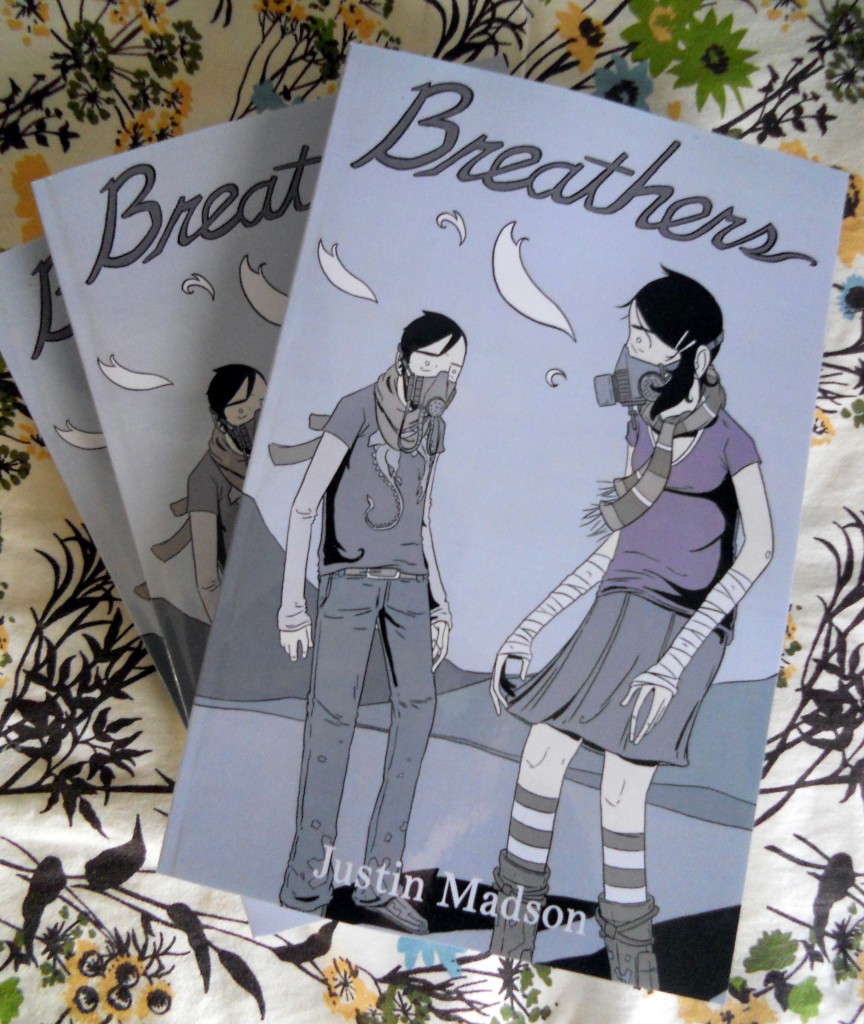 Here's a bit about the story:
The air is no longer safe to breathe.  A virus has been unleashed into the air, rendering it deadly to humans.  People have adapted to this world, wearing respiratory masks, or "breathers," when they go outside.  They have adapted and life goes on much as it did before, although, with a very real fear of death looming over their every breath.
The story of Breathers follows a small cast of individuals as they struggle to make sense of the dystopian world they live in.  Among them: a detective whose addiction to the drug known as "Filter K" takes over his life.  A brother and sister who, due to recent events, start to wonder if the air really is deadly, or if it's all just a conspiracy.  A mother and daughter who will do anything to keep their family together.  And a breather salesman who is looking to make amends for his past mistakes.  They are all survivors of this virus-plagued world.  They are all "breathers."
(collects the entire six-issue Breathers series and includes a cover gallery and the 16-page story from Breathers #0)
Square-Bound Paperback Volume
426 pages, b & w interior with a full color cover, 6.625″ x 10.25″
$25.00 plus $5.00 shipping